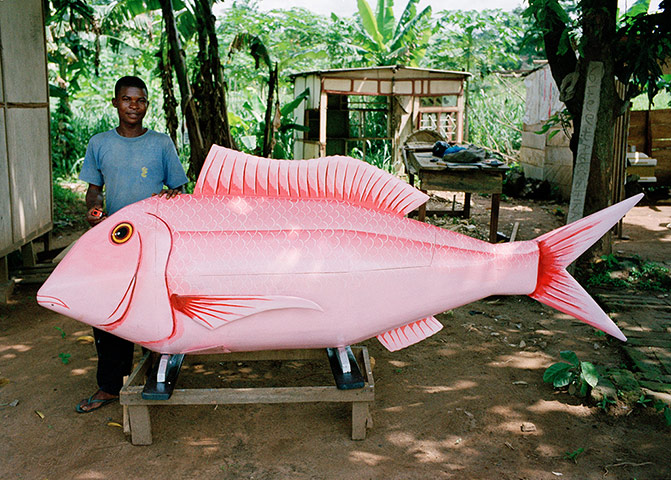 If you want colour and exuberance, it's hard to beat a funeral in Ghana, according to The Guardian. (Click here for a gallery of snazzy caskets -- real works of art which put boring teak shoe boxes to shame.) "We estimate that the cost of funerals in Ghana often runs into thousands of dollars," a UK life insurance executive in Ghana says. "There is obviously this cultural thing that seems to have spiralled slightly out of control."
"We Ghanaians, we love funerals. If you are sick, no one has money to pay your medical bills. If you need money for school fees, no one can help you. But if you die, everyone is running to give money for your funeral – a lot of money! We love funerals too much," Seth Akpalu, from the capital, Accra, told The Guardian.
"In Ghana, people do spend more on the dead than the living," says another man. "There are some people, when a relative is living, they wouldn't mind. But when the person dies, they put a lot of money into it, otherwise other people will be there insulting them."
This article is published by
Michael Cook
and MercatorNet.com under a Creative Commons licence. You may republish it or translate it free of charge with attribution for non-commercial purposes following
these guidelines
. If you teach at a university we ask that your department make a donation. Commercial media must
contact us
for permission and fees. Some articles on this site are published under different terms.